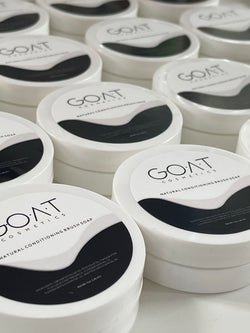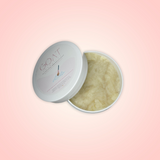 GOAT Natural Conditioning Soap
Our Brush  Soap is 100% NATURAL because ingredients matter! Can be used on both Synthetic & Genuine Brush Bristles Our amazing formula will not only clean but , sanitize and condition your brushes and beauty tools in the process. 
Directions: Wet your brush/sponge. Add a little water to the soap, in circular motion swirl your brush/sponge in soap. You can use out EXPRESS CLEANING MAT  or just your hands. As you wash of the dirt make sure to rinse thoroughly. Reshape your brush and lay flat to dry. Once the soap is dry secure the lid for next use. 
Ingredients: Please see ingredients listed on our product label. 
 *No color pigment added, free of sulfates and parabens