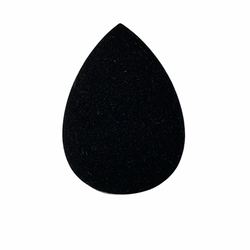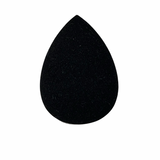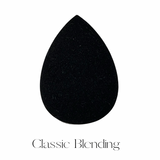 GOAT Classic Blending Sponge
Our Classic latex-free Blending Sponge is ideal for liquid and cream products.
This one of a kind beauty sponge features a smooth, even texture for a seamless airbrushed finish every time. Whether you're picking up foundation from a palette or applying it directly from the sponge, the soft bounce and smooth surface ensures an even distribution of product to the skin.

This multitasking sponge features our stunning logo etched directly onto the front for a lavish look. Our unique foam features less pores, leading to a more flawless coverage and less wasted product.
TIPS:

Try depositing directly onto your damp Perfect Blending Sponge and get the most out of your foundation! Don't worry, unlike other sponges, ours won't soak up all your product. Lightly tap the sponge against skin to evenly distribute product and in a gentle rolling motion, push product into skin for a seamless application. No harsh lines and less foundation required!
• Minimal absorption
• Latex-free, silicone-free
• Eco-friendly, non-toxic
• Vegan, cruelty-free